So Jennifer also did some bondage modeling…
When I became Jennifer to show off the back bedroom in the previous post, it was also something of a play session with a friend.  This was my first time getting tied up in far too long, and my first time doing so as Jennifer.  I wasn't quite sure what I wanted to do with the photo for the previous post, and was considering using multiple photos, so we did a lot of different poses.  I ended up using only one photo, because the post focused on hardware, and Jennifer was really only there for eye candy.  To use multiple photos of a model in various poses in a post about housing and other hardware would have made for a major tangent.
So here are the various other poses, starting with holding the spoon: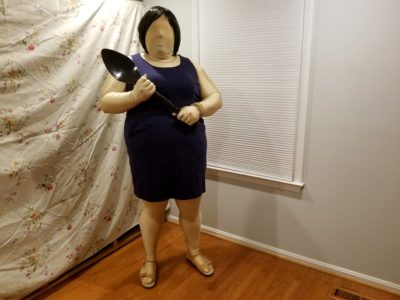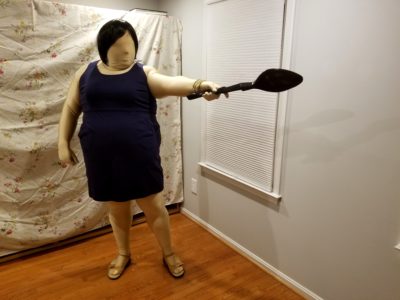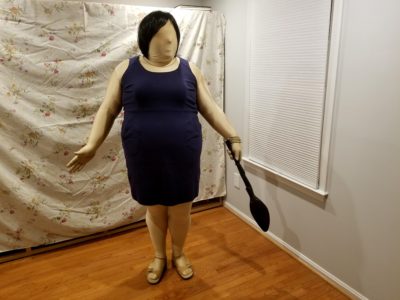 Then we added a pair of handcuffs: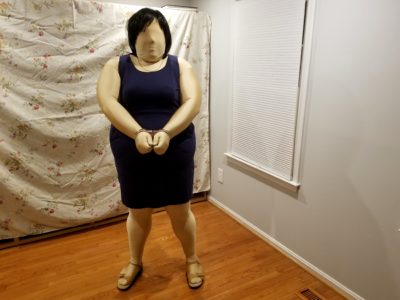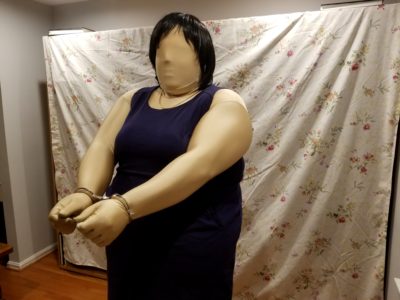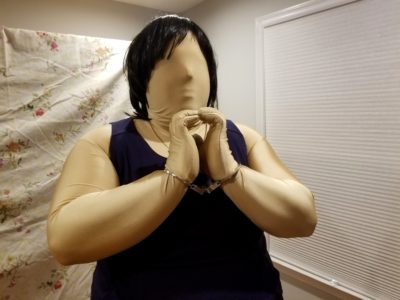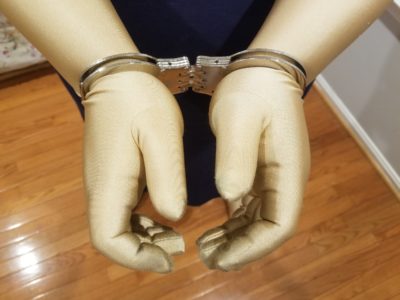 Those are professional grade, double locking, hinged handcuffs.  No one was getting out of those without permission.  We also wanted to do the handcuffs from behind, but we couldn't quite get my arms back far enough.  I suppose that's reason enough to lose some weight, so that I can be handcuffed from behind again.
And then we switched to rope: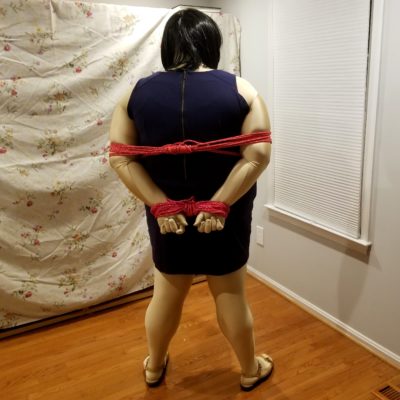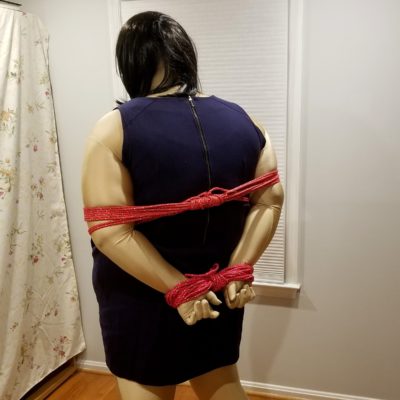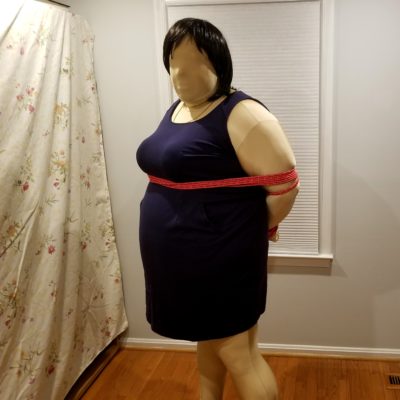 Then we added a harness-style ballgag and a blindfold: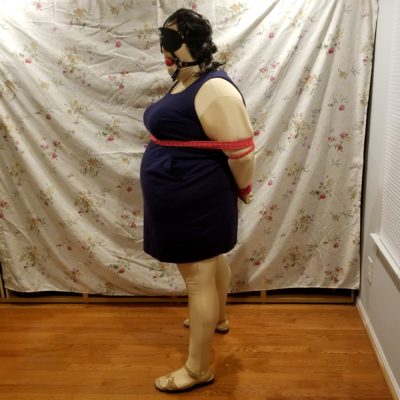 And then finally, we sat Jennifer down in a chair and tied her legs: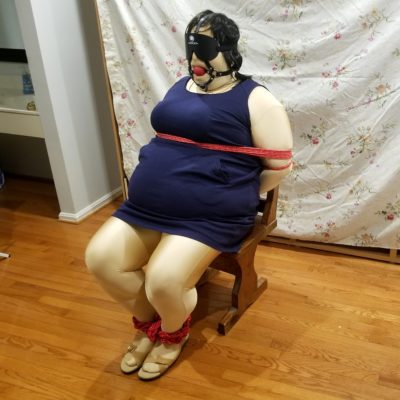 Overhead shot: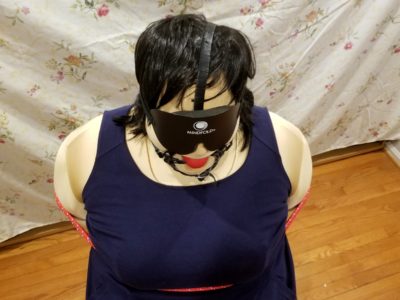 As you can see, Jennifer ties up pretty well.  I'll definitely have to do more play sessions as Jennifer.  It's so much fun to play as Jennifer.  Any inhibitions just melt away, as I'm somebody else when I'm in Jennifer's clothes.  I love it.